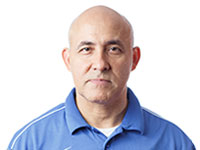 Ozeas S. Costa Jr.
TEACHING:
0702P150 Introduction to Astronomy
0702P101 Fundamentals of Physics I (With Lab)
Academic Career:
The Ohio State University
Prof. Costa Has Been Teaching For The Past 11 Years, Mostly Introductory Geosciences Courses.
Prof. Costa Has Conducted Nutrient Research In Brazil, Canada, Panama, And In The United States, And Has Research Collaborations In Europe, Africa, South/Central America, And Canada.
He Has Published In A Variety Of Research Journals In The Broad Field Of Biogeosciences, Including The Journal Of Marine Systems, Hydrobiologia, Journal Of South American Earth Sciences, And Botanica Marina.