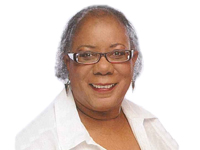 Arlene Clachar
TEACHING:
0101S101 Introduction to Sociology
0502E110 College English Writing
0101P100 Principles of Psychology
Academic Career:
Arlene Clachar received her Ph.D. in Linguistics from Columbia University. She is a professor at the University of Miami, Florida where she teaches such courses as Language Development for Linguistically and Culturally Diverse Children, Applied Linguistics, Psychological Foundations of Language Acquisition, TESOL and Language Policy and Planning. Her research focuses on the psycholinguistic challenges exhibited by child speakers of English-lexified Creoles as they acquire Standard English. Her research has appeared in such journals as Applied Linguistics, Language Learning, Language and Communication, World Englishes and Language Sciences. Dr. Clachar also held a Fulbright Professorship in Turkey for one year.