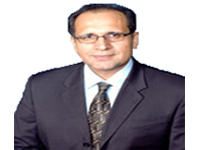 Bahaudin Mujtaba
TEACHING:
1102B300 Operations Management
0101P115 Introduction to Philosophy
0101E103 Introduction to Ethics
Academic Career:
Nova Southeastern University
Dr. Bahaudin G. Mujtaba is a Professor of Management, Human Resources Management, and International Management. Bahaudin has been serving as a faculty member, director, and/or department chair at the Huizenga College since 1996. Bahaudin was given the prestigious annual "Faculty of the Year Award" for the 2011 and 2005 Academic Years at Nova Southeastern University's H. Wayne Huizenga School of Business and Entrepreneurship. Each year, one faculty is honored with this great award for his or her contributions to the university, contributions to his or her field of teaching specialty, and for scholarship in the areas of management, entrepreneurship and leadership.