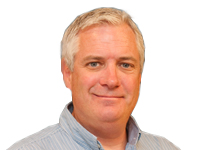 Joseph C Thompson
TEACHING:
0601H212 U.S. History: Since the Civil War
0601H260 World History
0105P120 American Politics & Government
Academic Career:
Dr. Joseph C. Thompson holds a BA in history from East Stroudsburg University (1983), an MA in history from Kent State University (1986) and a PhD in history from the University of Florida (1995). His teaching and research interests include antebellum American politics, African American history, the Civil War and Reconstruction, the Gilded Age, and World history. He taught at Santa Fe Community College in Florida between 1994 and 2000 and has been teaching history at Montgomery College in Maryland since 2000. In the summer of 2017 Professor Thompson taught US, World, and African American history for
SSC Summer Session, China.