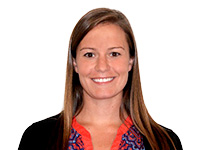 Christine M. Vasapoli
TEACHING:
0101P100 Principles of Psychology
0101P231 Adult Development
Academic Career:
Framingham State University
Christine Mihal Vasapoli received a B.A. in Psychology from Assumption College and an M. A. in Psychology from Boston University in 2008. She has taught at Framingham State University since 2008. Courses Taught: General Psychology, Cognitive Psychology, Psychology of Personality, Adult Development, Educational Psychology, Abnormal Psychology, Human Growth and Development, Group Dynamics, Psychology of Personality, The Family, Psychology of Personal Adjustment. She is an avid skier and can be found skiing on the various mountains in New England with her husband, every weekend during the winter months.