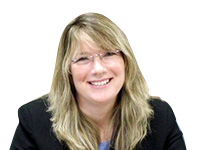 Sandra Rahman
TEACHING:
1102M200 Principles of Marketing
1102M318International Marketing
Academic Career:
Framingham State University
Dr. Sandra Sutherland Rahman is a professor of Marketing and former chair of the Department of Business at Framingham State University, USA. She has published on international firm/stakeholder discourse regarding labor conditions in developing countries as well as issues related to stakeholder responsibility. Her dissertation is entitled "The Global Stakeholder's Message, The Firm's Response, and An Interpretation of the Ensuing Dilemma: From Tin Sheds to Brick Houses. It was based on the trade relationship and decision making influence of stakeholders on Bangladeshi garment manufacturers and US importers regarding the use of child labor. Dr. Rahman also teaches online making quality higher education globally accessible. Dr. Rahman is active in promoting entrepreneurship and new business opportunities to undergraduate students in the US and abroad through guest lecturing, organizing a business plan competition in Bangladesh, and teaching workshops to faculty and students in Malaysia and Indonesia. Over the past five years, she has taught summer workshops on Teaching with the Case Study Method at the University Technology of Malaysia and has been invited to conduct a leadership seminar next summer for industry and education leaders in Malaysia. She has created and led over 10 international faculty led trips and was instrumental in developing the Doing Business Abroad course at FSU where students studied on campus at FSU and then traveled to China, Russia and Brazil. For the past 25 years, she has continued her research and regularly presents her work at domestic and international conferences around the globe.